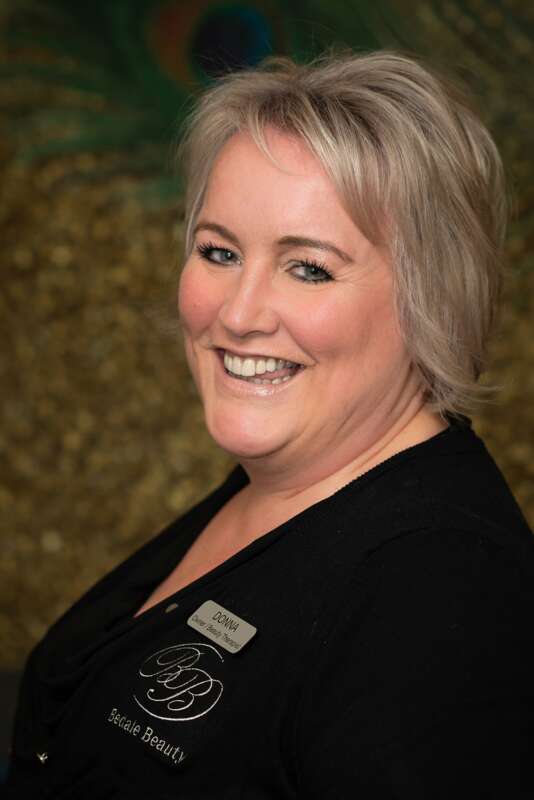 Donna Stothard
Salon Owner & Therapist
Donna Stothard
Donna's attitude towards the industry is one of self believe, honesty and making the very best of what we have. Donna researches product ranges that best suit her clients and the business, always looking at the market place to keep at the forefront of the beauty industry.
Her attitude towards education is outstanding maintaining her own knowledge and that of her team of therapists keeping them at the very top of their industry.
Katie
Head Therapist
Katie
Joined the team in 2011 and is one of our  Head Therapists working  part time in the salon. Katie career started in 2007 and brings a wealth of experience to her services performing to an excellent standard and has a real eye for detail. Needles to say her HD Brow work, gel nails are on point! Katie is one of our advanced Massage therapists so you would be in good hands having a treatment with therapeutic needs. Katie attends all our advanced courses and has an all round superb treatment portfolio, you will be a safe and honest hands with Katie.
"As head therapist & Decleor's salon Ambassador my role is to keep the team all up to date and ensuring we all deliver amazing service to you."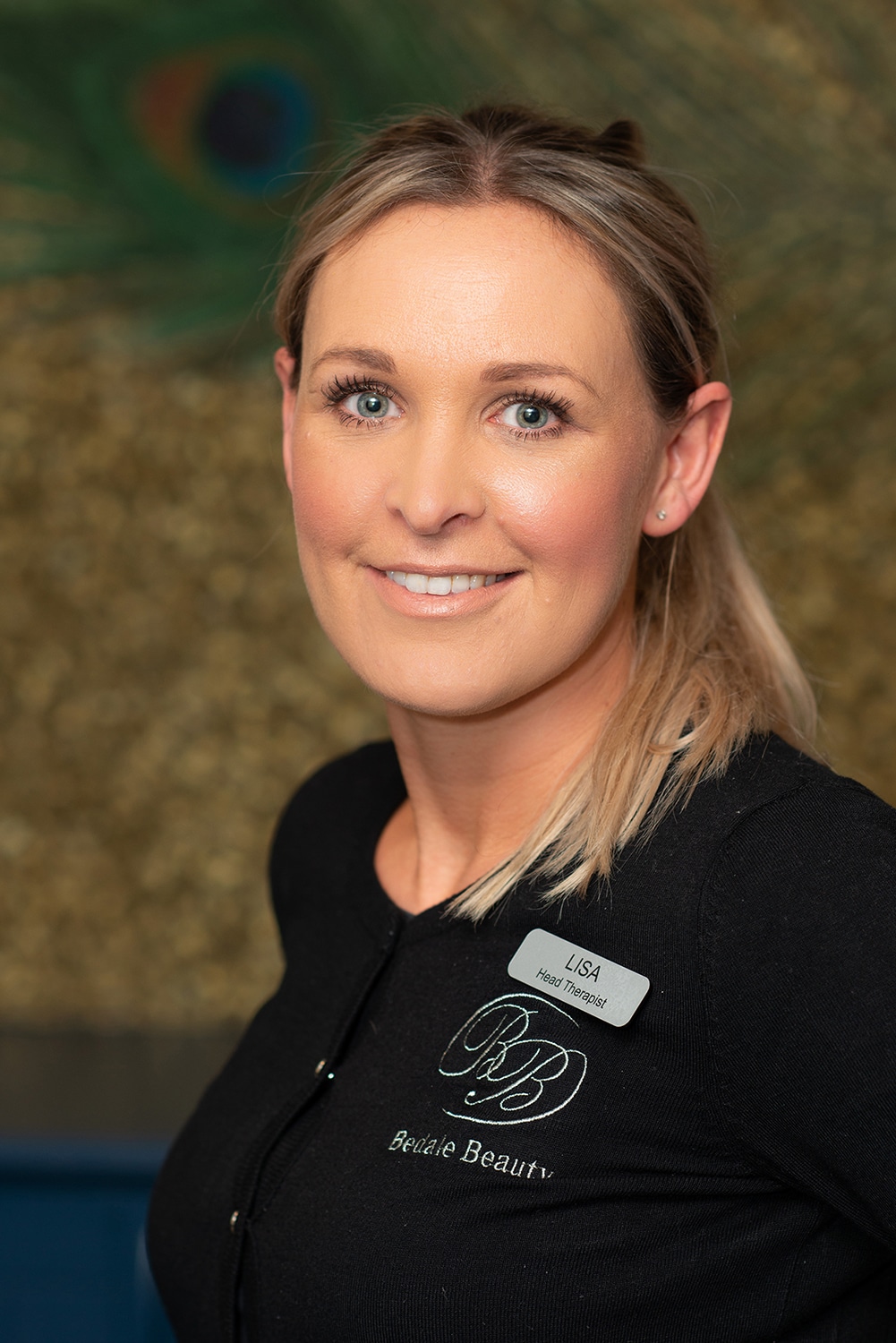 Lisa
Head Therapist
Lisa
Has been part of the team since 2001 and is one of our  Head Therapists working  part time in the salon. Lisa brings years of experience with a no fuss attitude to her service skill set. She has advanced knowledge across the whole treatment menu and will compliment her services with excellent homeware advice that you will be completely satisfied with and know your in safe and trusted hands. Lisa looks forwards to meeting you and offering you sound advice and treatment.
Susan
Senior Beauty Therapist
Susan
Has been part of the team since 2005 and is one of our senior therapists, during her time with us she has gained great knowledge and experience so you'll be in safe hands with Susan. She is in the salon 3-4 days per week and if your looking for a swift waxing therapist she's your choice! Susan enjoys nail work, spray tans and Nouveau lash extensions are all her preferred services, however she is a highly skilled experience all round therapist who has a quiet demeanour with a no fuss attitude. Susan will leave you feeling satisfied all your needs have been fulfilled.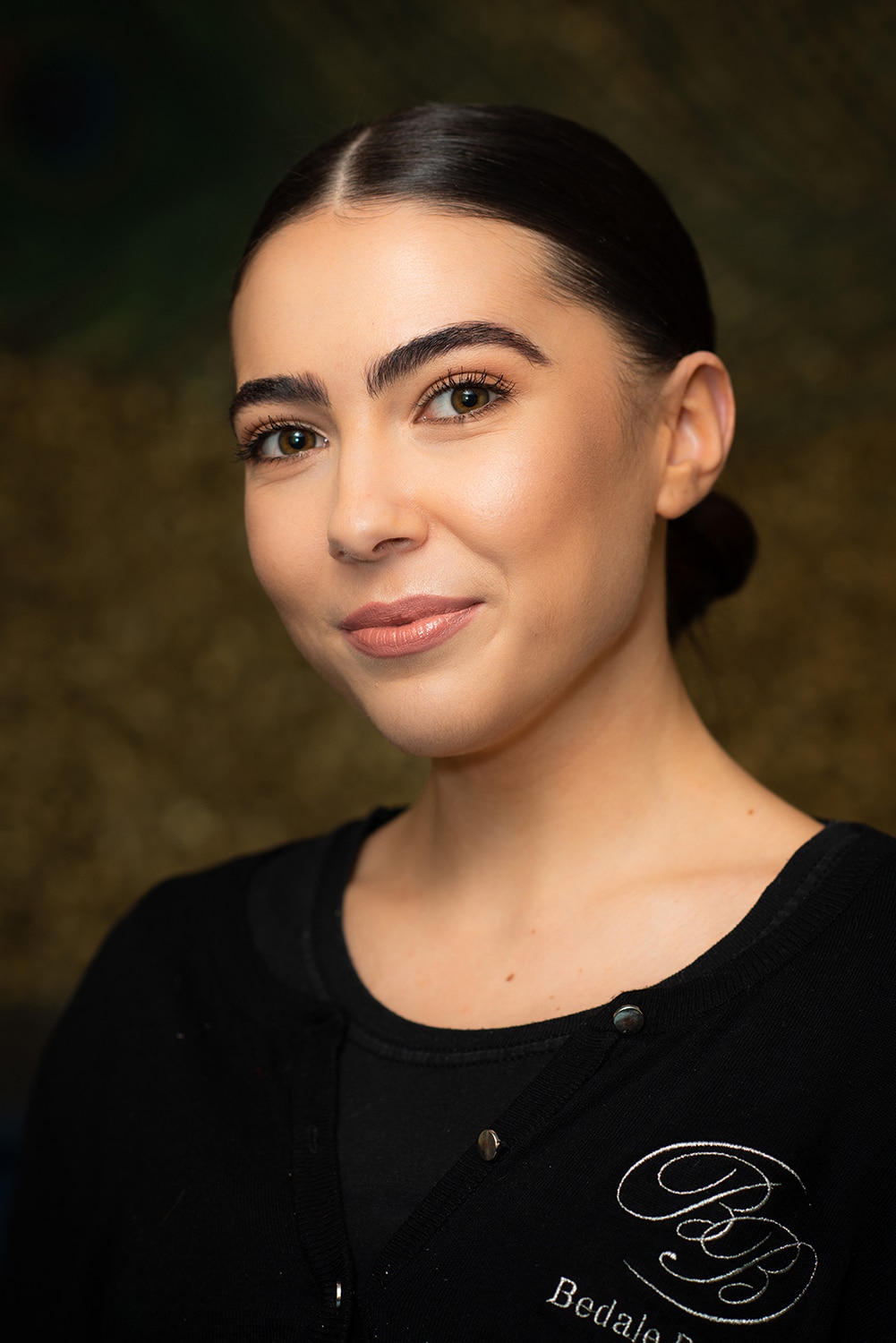 Alex
Beauty Therapist
Alex
Joined the team in 2016 bringing keen passions towards massage and facial techniques Alex was excited to add Elizabeth Arden Pro and Decelor to her portfolio. Don't be fooled by Alex's petite size, she packs a mean pressure in her massages, clients regularly request Alex for massage as she hits the spot targeting those tension spots. Her attention to detail shows in her skills with Nouveau Lash extensions, let her transform your eyes with a set. Alex loves makeup and would tell you its her hobby and not her job! so we all would agree Alex would be our choice to have a make over with her, let her transform you or teach you her tricks of the trade.
Lauren
Beauty Therapist
Lauren
Lauren joined the team in 2021 after finishing her Beauty Therapy Course summer 2020.   Lauren's  massage techniques are amazing, so if you want your knots ironed out she's your girl ! Recently adding bamboo and Decleor Aromatherapy massage to her service portfolio Lauren is keen to deliver the massage that suits you. Lauren is Decleor Facial and Body massage trained and recently completed Dimond Tome Micro exfoliation Facial training giving great results for her clients. LVL  Lash Lift she loves seeing the lift you get and is soon to be Lash extension trained which is right up her street. Lauren has a very kind quiet nature, making you feel at ease and you'll feel confident in her great hands. 
Jodie
Receptionist
Jodie
Joined the team in 2016 as one of the reception team members, Jodie has grown in her knowledge of all our services over the years and will give you great advice if your unsure of which service or homecare which is best for you. Jodie added to her qualification a NVQ in customer service in 2018 which has helped Jodie extend her skills to deliver excellent care as soon as you step foot into reception or phone us, always keen to help and get you sorted. Jodie has a fresh out look on things so her social media posts will keep you up to date with what's new and current. Ask her how to follow us on social platforms and make sure you give her your up to date email so you receive our latest newsletters and appointment reminders.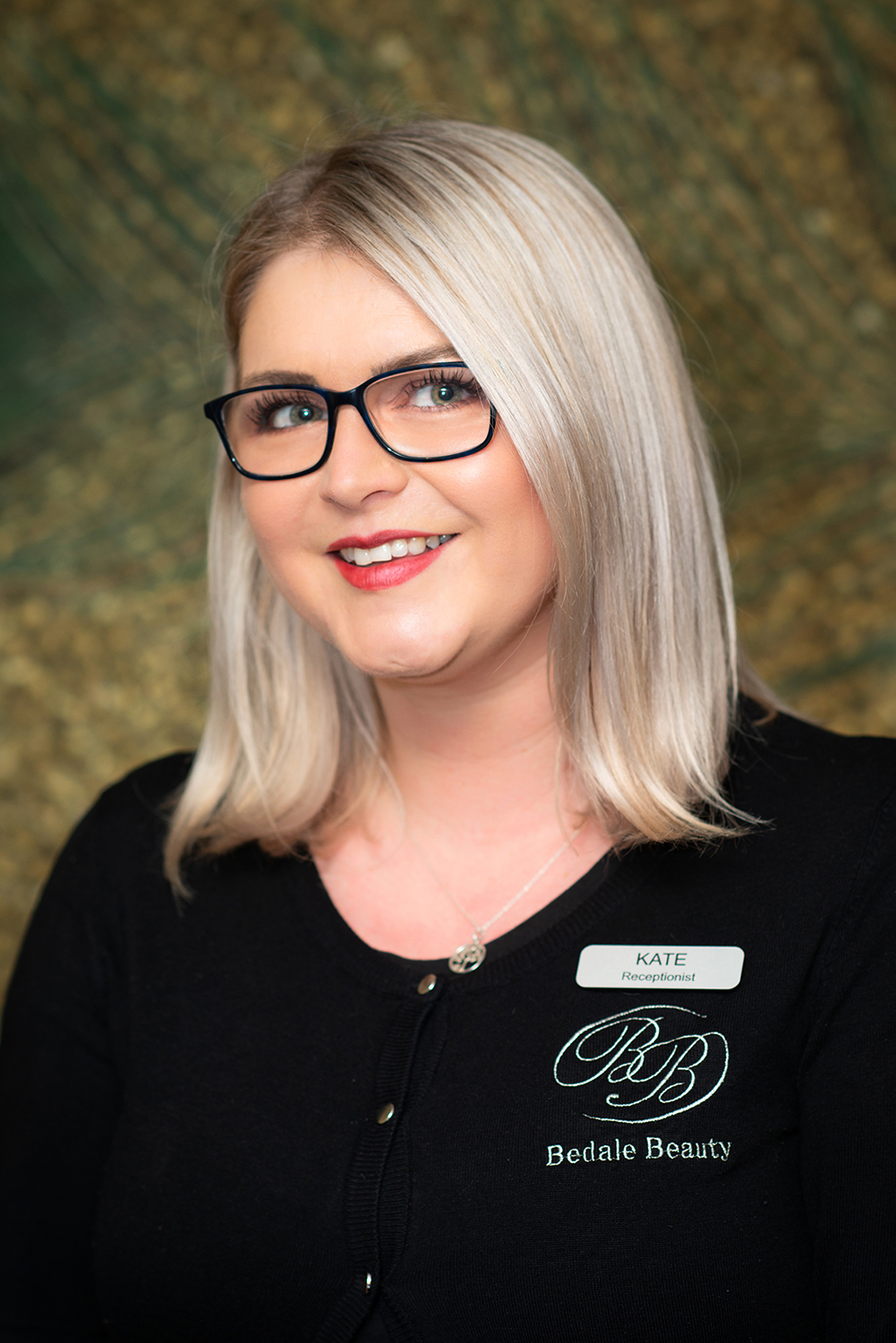 Kate
Receptionist
Kate
Kate joined the team as receptionist in March 2014 after a 9 year work break to have her family. Kate is very knowledgeable about all our treatments and will be happy to advise you on the best treatments and home care products to suit your needs. Kate is a great problem solver and will try her best to accommodate your requirements for treatments. Kate is always super keen and will always try her very best to look after you, always smiling and chatty, there's never a quiet moment when Kate is on reception!
Leigha
Beauty Therapist
Leigha
Leigh joined the team in February 2022 after completing her level 2 & 3 NVQ Beauty Therapist at Darlington College in 2021. She has had a year in industry in a salon in Richmond where she gained great ground skills. She loves all things glamours including inails, brows, makeup and eye lash extensions, her massage is a delight and she is really keen to make sure you leave feeling lovely and enjoying her services delivered by her. Leigha is on a journey to learn about all our services we offer and if she doesn't know the answer she will endeavour to find it out for you from the rest of the team. Many of our clients have welcomed Leigha on board so far and wish her well in her development within Bedale Beauty.